Discover where island luxury meets heartfelt charm with InterContinental Phu Quoc Long Beach Resort
Phu Quoc Island is a peaceful tropical paradise that floats in the warm turquoise waters in the Gulf of Thailand, 50 kilometres from the Vietnamese mainland and just a 50 minute flight from Ho Chi Minh City (Saigon).
Boasting an abundance of idyllic beaches, uninhabited islands, year-round warm weather, unique marine life, and local charm and culture, the allure of Phu Quoc Island draws in an increasing number of visitors every year. Moreover, the island has been getting quite a luxurious spruce-up with a handful of stylish and elegant resorts springing up along the coast including InterContinental Phu Quoc Long Beach Resort, which opened in the summer of last year.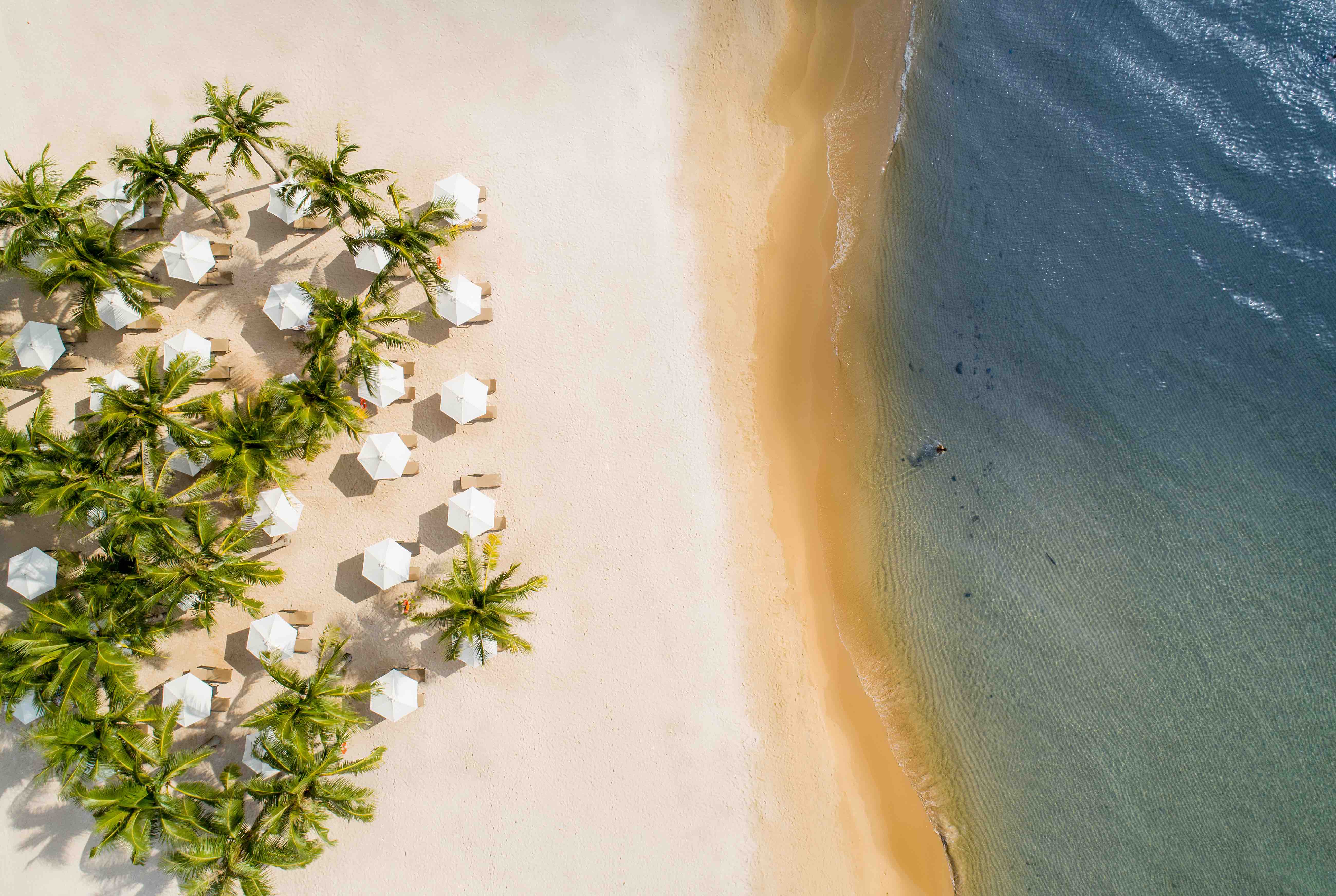 In 48 hours, discover where island luxury meets heartfelt charm with InterContinental Phu Quoc Long Beach Resort:
Day 1
Undoubtedly offering one of the best views in the resort, the atmospheric Club InterContinental Panoramic Suite features an oversized balcony with private cabana and dramatic views across the azure ocean and white sand beach below dotted with inviting palm trees. Take your time to soak in this sublime 180 degree view while enjoying an enticing breakfast spread thoughtfully set up on the balcony.
Phu Quoc is made of 22 islands, most of which are uninhabited and surrounded by protected waters and picturesque beaches reachable by boat. The Catamaran Sarita cruise is the first and only luxury yacht tour in Phu Quoc and can take you offshore into the crystal blue sea to explore colourful coral reefs. Offering two distinct programs - "Snorkeling & Sailing Adventure" and a "Luxury Sunset Sail" – guests can get picked up right at the resort's front steps.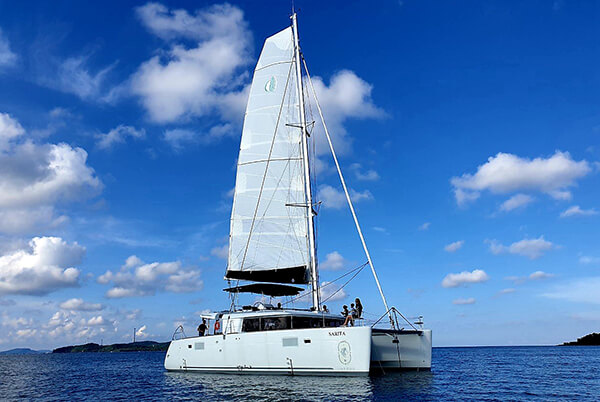 Sailing to nearby islands, an abundance of marine activity can be observed as Phu Quoc's waters house large patches of coastal ecosystems, nearly 108 species of coral, 135 species of coral reef fish, and 132 different types of mollusks, as well as migrating fish and marine mammals. These waters are also one of the few places in the country where the hawksbill turtle and green turtle make their homes.
After an excursion at sea it is recommended to make a pit stop at Ham Ninh, a quaint fishing village featuring floating restaurants, picturesque streams, and of course, delicious local seafood dipped in the island's famous fish sauce. Ham Ninh's long shores are blessed with a vast sea grass bed that is rumoured to have once been home to the beautiful Dugong (sea mermaid).
Heading back to the resort for a rest, guests will find themselves drawn into the alluring serenity of HARNN Heritage Spa floating upon a secluded lotus lagoon at InterContinental Phu Quoc Long Beach Resort. Embracing the Eastern wisdom passed down from generations over thousands of years, HARNN Heritage Spa focuses on restoring the natural balance of body and mind, featuring the finest healing heritage of Vietnamese, Thai, Ayurveda, Aromatherapy, and traditional medicines. The bamboo treatment, inspired by local natural elements, is a must-try after a long day of exploring the island.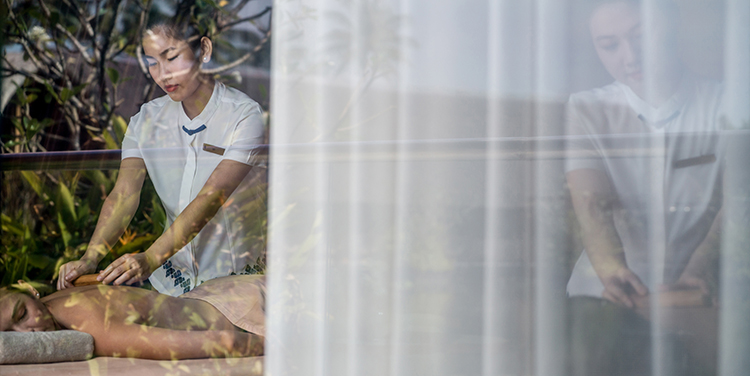 But even after a day of sailing the seas, guests may find themselves drawn back to the charm of the beach, where the gentle lapping of waves is almost hypnotic in its rhythm. Just steps from the shore lies Sea Shack, InterContinental Phu Quoc Long Beach Resort's relaxed beachfront restaurant and bar where mouth-watering seafood BBQ cooked right at your table next to playful tiki cocktails makes the perfect setting for fun and casual evenings.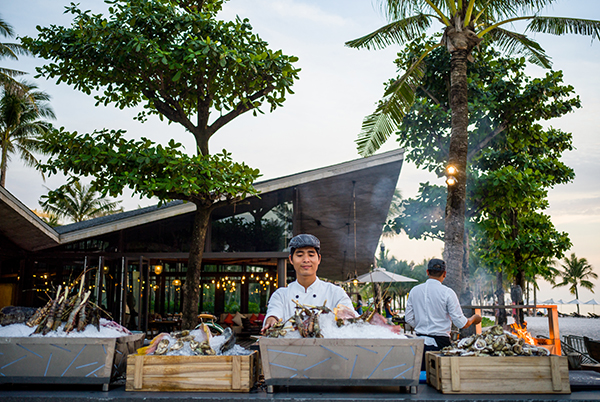 Day 2
Hungry to explore more of the island by Day 2, guests may venture out again via Jeep Tours, ending up at Phu Quoc Safari, a conservation park that is the first and only open zoo on the island. A variety of rare native species and exotic animals including Lemurs, Macaques, Arabian Antelopes, the white Bengal tiger, the One-humped Camel, and many more, can be viewed from a safe distance.
Not for the faint of heart, a cable car to Pineapple Island is the longest non-stop three-way cable car in the world at almost 8 kilometres long and verified by the Guinness Book of World Records. Guests can explore the Sun World Hon Thom Nature Park, soar over a turquoise sea and coral reefs, and hop between islands with a stunning bird's eye view of the wonders below.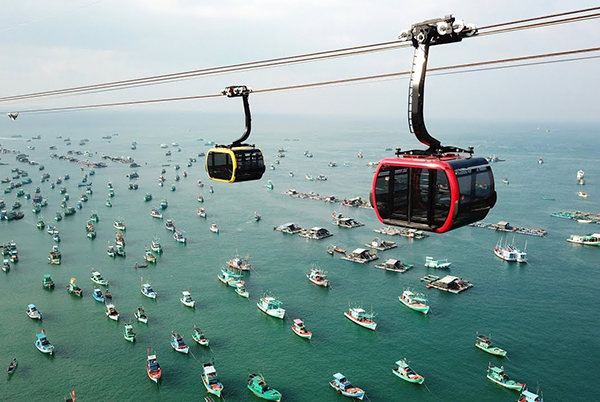 After viewing the island from above, it is well worth visiting some of the natural and cultural attractions unique to the island. Phu Quoc is famed for its local pepper groves, where visitors may take a relaxing afternoon stroll or even taste one of the peppers right from the branch. The island is also one of the most renowned destinations in Vietnam for the popular fish sauce and sim wine, and it is highly recommended to visit one of these factories to experience first-hand how these local specialties are produced.
As the day winds down, and the sky becomes tinted with stark hues of blood orange and deep indigos, the sunsets on Phu Quoc Island are nothing short of breath-taking. The best place to view these magical sunsets is from Phu Quoc's highest rooftop bar INK 360, located on the 19th floor of the resort's Sky Tower. At INK 360, dazzling 360-degree panoramic views of the ocean, surrounding landscapes and resort below is a must-see. Designed by the award-winning Ashley Sutton, INK 360 features an intriguing contemporary paying tribute to the mythical creatures of the deep.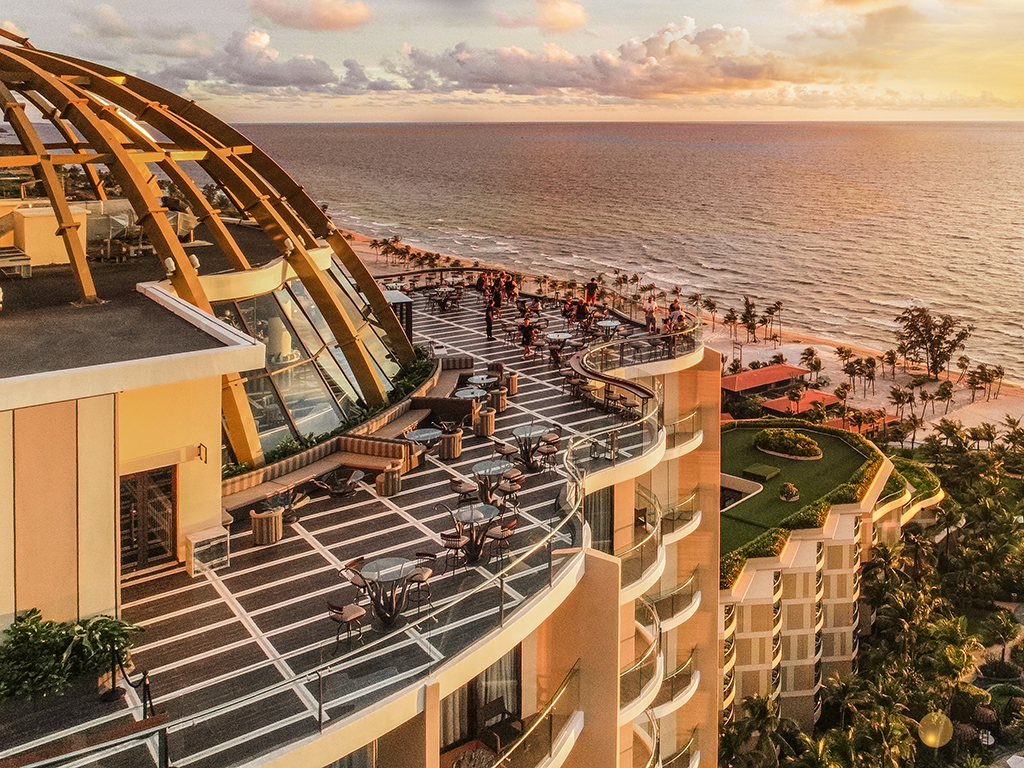 And with a toast and cheers to the day's unforgettable adventures, it is finally time for supper. InterContinental Phu Quoc Long Beach Resort's newly opened signature restaurant LAVA offers a very special dining experience and a cozy atmosphere. Meticulously designed with bamboo and a glowing, fossilized coral centrepiece, guests are invited to pick the freshest seafood and imported meats, cooked to perfection in your method of choice. Fines wines and 5-star service paired with a romantic view of the ocean horizon makes LAVA the perfect ending to your 48 hours in Phu Quoc.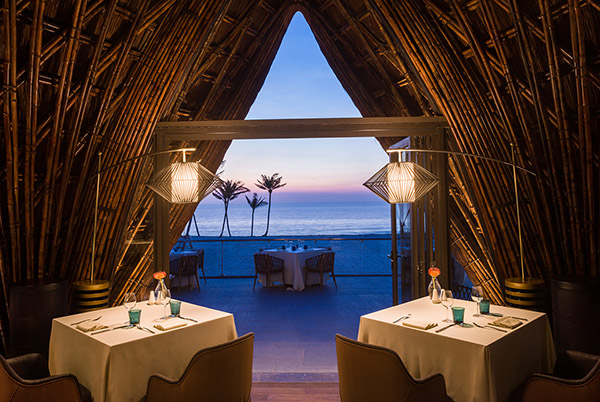 Somehow, the heartfelt charm of Phu Quoc Island which for many years remained one of Asia's best kept secrets, seems to stay with travellers even after leaving. Its serene, unspoilt natural surroundings and friendly local people create a sense of home, bringing many travellers back again, some savouring the sweet escape, and others hoping to rediscover the island's many secrets.